Enter and exit the course as you please
When you finish we will submit your completion record to
the court for you for no additional charge.
* When you sign up, be sure to have your drivers license and your traffic violation (aka your ticket, aka your citation) on hand. We make it super easy for you to submit these documents: you can either scan them or snap a picture of them to upload.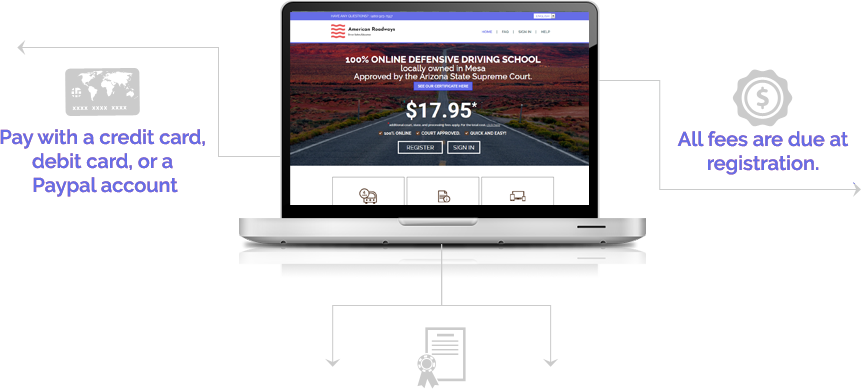 The total cost of the course includes our low course fee of $17.95, a State Fee ($24), a State Surcharge ($45), and a processing fee ($10).
*If you are taking the course to have a ticket dropped, then you will also have to pay a Court Diversion Fee which varies according to the court. To find the court diversion fee for your court of jurisdiction,Please visit this page.